Important Question.Can Invoices be created in Oracle Fusion Payable from Image Attributes? If answer is yes then how to create AP Invoice from Image or PDF Document or Scanned Copy the Invoice?
Oracle fusion comes with IDR Solution or Intelligent Document recognition solution. The integrated invoice imaging solution which is part of Oracle Cloud functionality can perform scanned image import, intelligent character recognition, and automatic invoice creation. IDR Solution routes invoices with error and exceptions to accounts payables executive to review the Invoice ,validate the Invoice and complete this finally
Below is the flow
Steps to create Invoices from Image
Scanned Images E-Mail
Oracle provides a designated email id to send Invoice image .You need to share this email id to supplier and specify the supplier regarding the imaging requirement. You can receive paper invoices in the billing Location or directly by email from supplier .
Once the Images are sent to the designated email id it will be available in Imaging web Center Content for verification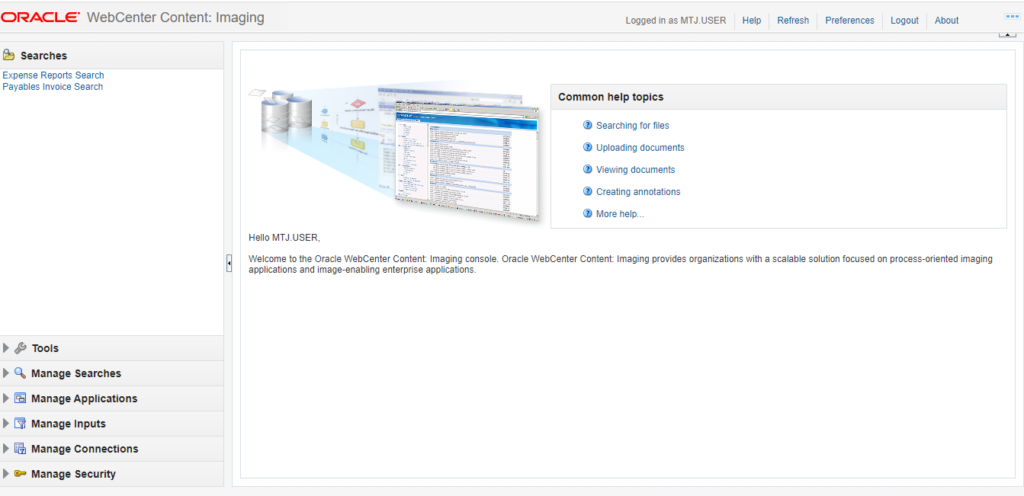 Import Images from Imaging web center
Oracle Imaging solution or IDR retrieves the images from the designated e-mail account . If multiple Invoices are sent in on image then all these images are grouped into a batch.
Recognition of Images
Oracle IDR then perform the intelligent data recognition and read and extraction of the invoice attributes for the scanned Invoice copy
Storing Invoices
Oracle Imaging solution stores the invoice images and extracted information for future reference
Process Invoices
The oracle imaging solution uses the stored attributes from the images to create the invoices. Incomplete invoices are visible in the Scanned info tile on the Invoices landing page.
Invoice Imaging Setup and Process
Complete end to end demonstration for Invoice imaging solution has been provided in below video link.
Please Click in the below link to watch and understand the complete process-
How to create Payable Invoice from Invoice Image in Oracle Fusion
What is IDR Invoice
setup the IDR Option
Get the email id to send image
set up defult org id profile
Setup the Lookup for IDR-
ORA_IMAGING_ROUTING_ATTRIBUTES
send Image to imaging email id
verify the Invoice in Imaging web center
import the Invoice to Oracle AP
Verify the Invocie and validate the Invoice